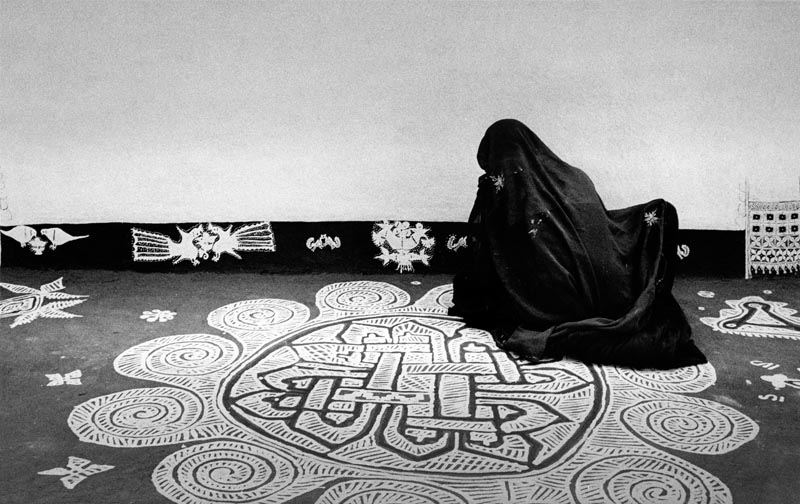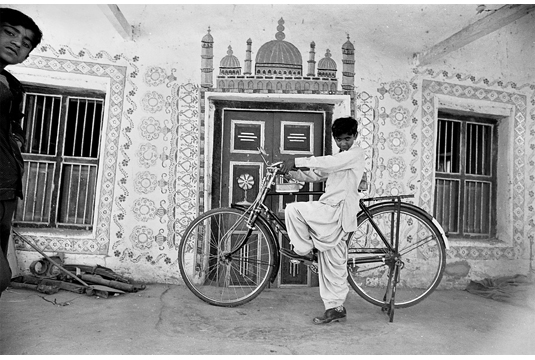 Preview: Jyoti Bhatt | 6 pm, 19 April 2014
Tasveer & Vadehra Art Gallery
present
JYOTI BHATT
Photographs from Rural India
Preview: 19 April 2014 | 6 pm
Vadehra Art Gallery
D-53 Defence Colony, New Delhi 110024
Exhibition continues till 14 May 2014 | Monday to Saturday, 11 am to 7 pm
Tasveer and Vadehra Art Gallery New Delhi are delighted to present an exhibition of photographs by Indian artist, and renowned printmaker, Jyoti Bhatt. The 48 images in this exhibition chronicle the artists's travels through rural environments in Gujarat, Rajasthan, Haryana, Madhya Pradesh, Orissa, West Bengal and Bihar, from 1967 to 1995. Bhatt has been actively engaged with photography since the mid 60s, and these images constitute an important chapter in the history of photography in India, demonstrating great artistic sensibility, creativity and a unique understanding of traditional cultures. Each print can be seen as an artwork in its own right, as well as a historical document and visual aide to Bhatt's paintings and prints.
VADEHRA ART GALLERY
D-40 Defence Colony, New Delhi 110024, India | T +91 11 24622545 / 24615368
D-53 Defence Colony, New Delhi 110024, India | T +91 11 46103550 / 46103551 / 65474005
E
art@vadehraart.com
| W www.vadehraart.com
Vadehra Art Gallery BOOK|STORE
D-42 Defence Colony, New Delhi 110024, India | T +91 11 46594456
The Nook, Triveni Kala Sangam, Tansen Marg, New Delhi 110001, India
E
bookstore@vadehraart.com
Monday to Saturday | 11 am - 7 pm
GROSVENOR VADEHRA
21 Ryder Street, London SW1Y 6PX, UK | T +44 (0)20 74847979
Monday to Friday, 9.30 am - 5.30 pm | Saturday (during exhibitions), 11 am - 4 pm
Copyright ⓒ 2014 Vadehra Art Gallery, All rights reserved.